Westerner Teaching Chinese Health Cultivation Methods
Date: 2018-03-23
Author: Traditional Martial Arts Wujiquan
The gentle wind brings with it Spring's warmth, gently caressing the trees and the sun holding up Xiangshan (Mount Fragrance) in it's warm embrace. On the beautiful day of March 18th, we had an Open Health Cultivation Class, attracting many Chinese as well as foreigner friends.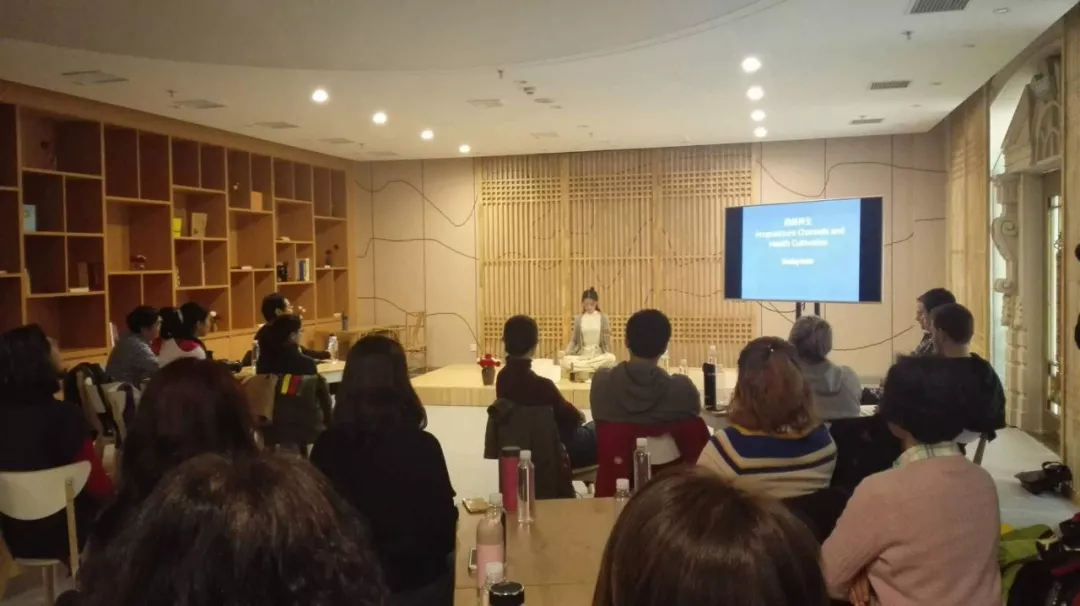 "Ding......ding......" as the gong resounds so too the class officially commenced. Everyone present sat comfortably and gently closed their eyes. As the feeling of a gentle coat of energy surrounds the body from the tip of their head to their toes, constantly drawing in the energy of the universe...
Health Cultivation of Energy Channels
Very soon Shelly Ochs, student of the famed Mr Wang Juyi, an expert in Traditional Chinese Medicine's meridians, appeared on stage. She is an American acupuncturist who is attracted by China's extensive and profound Chinese medicine wisdom, and has 20 years of experience practicing Chinese medicine. Over the years, she has tirelessly worked to spread Chinese medicine knowledge from China to Europe and the United State, through extensive discussions with foreign Chinese scholars and enthusiasts.